Interested in building or growing a health system specialty pharmacy (HSSP) service this year? Tune into this podcast for some expert advice.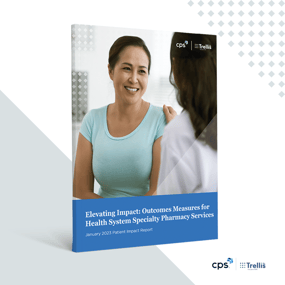 Health system specialty pharmacy (HSSP) experts and industry veterans, Brandon Newman, PharmD, MMHC, CSP, and Jessica Mourani, PharmD, recently joined Becker's Healthcare to talk about the outlook for HSSP growth this year. They also share key findings from the 2023 Patient Impact Report, discussing why the industry's leading HSSPs are investing in clinical outcomes measurement improvements this year.
Listen to the conversation here: Becker's podcast.